| | |
| --- | --- |
| Click Around Guntersville Lake? | |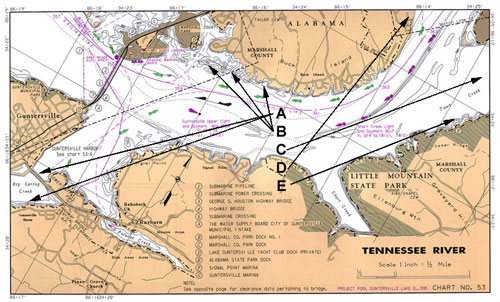 These Photos were taken from inside Spring Creek (A), which is not shown on this map.
A) Great rip rap and shallow points to fish, plus some of the best boat houses in the entire lake.
B) More boat houses plus grass and wood covered points. Few sea wall can bring some great Pop R' fishing. Main points drop into deep water
C) Creek channel for Town Creek is awesome but rather tricky to learn
D) Spotted Bass heaven with grubs and small lures
E) Deeper river points with plenty of cover to fish.
All Rights Reserved © 2001 - 2003