| | |
| --- | --- |
| Click Around Guntersville Lake? | |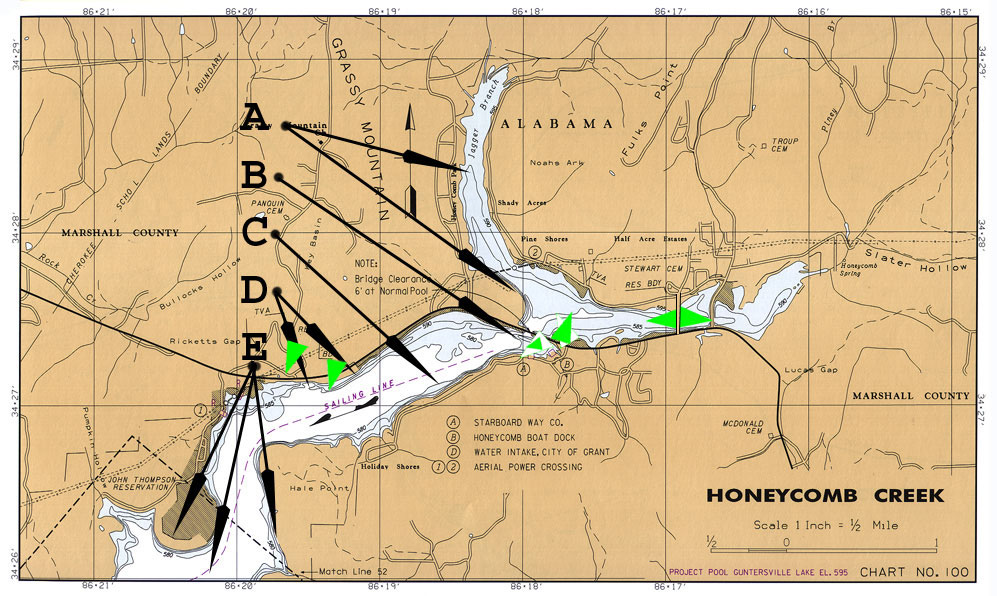 A) Man I love the creek. Why because I love great boat house fishing and these maybe tops. Not to mention nice shallows and Great rocky bank on left going in.
B) Great Rip rap and rock shores. And if that was not enough try the old road bed that starts at the end of this arrow.
C) More boat houses than anyone could fish. Few deep one but most are pretty shallow and need to be approached that way. Some docks are a little to shallow for me.
D) Neat little banks in here with tons of grass. Great top water area and need to be sure and fish the edges of the grass out at about 7 - 10 foot.
E) Do you like bluff fishing? Hope so since most of this area is just that. But upon closer inspection we do find many shallower areas and tiny pockets to fish.
All Rights Reserved © 2001 - 2006