| | |
| --- | --- |
| Click Around Guntersville Lake? | |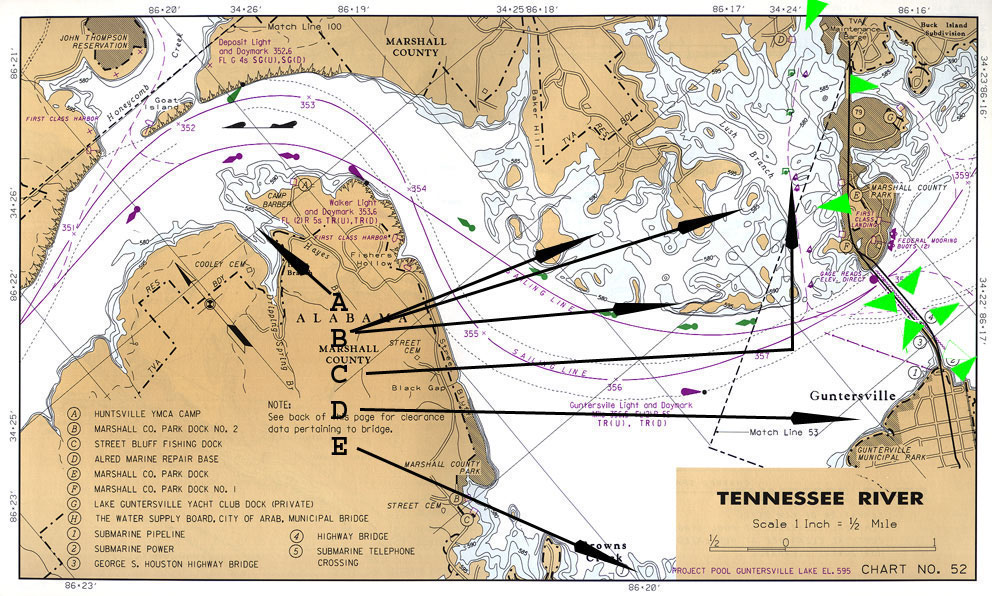 A) Very popular pocket with lots of boat houses and grass. Good top water in back and grass flats on left, headed in.
B) An avid structure fisherman's dream. Most points have stumps and grass to fish. Easy place to pattern fish and not have to move much.
C) Same as B) however these points lead into deeper water and have lets grass.
D) Great deeper banks to hit with man made cover and grassy points.
E) Browns Creek is a lake to itself. Find creek channels during high sun time and fish grassy flats during lower light.
All Rights Reserved © 2001 - 2006